About CDS Advantage... and what we can do for you!
There are many benefits of being a CDS Advantage distributor!
Purchasing from CDS Advantage can help you become even more successful...


Get all the product solutions you need - often faster than other sources.
Eliminate the high cost of carrying inventory for long periods of time.
Achieve higher overall product turns and improved cash flow.
Reduce the number of purchase orders processed and the number of deliveries received.
Reduce the overall complexity of sourcing products.
Eliminate the need to place a huge minimum order with a distant manufacturer.
Get answers to difficult questions about product solutions, and
Become much more operationally efficient than ever before!
Imagine how you can become more successful - just by freeing up time and resources previously required to manage dozens of manufacturer relationships! Bottom line...purchasing from CDS Advantage can provide smart distributors with more time to do the things that are really important - like helping your company become even more successful. Let us show you how!

Our history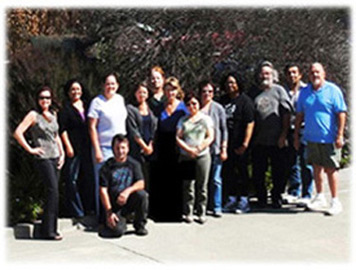 Established in 1982, Central Distribution System (also known as "CDS Advantage") quickly became Northern and Central California's premier wholesale source of innovative cleaning solutions, maintenance products, paper supplies, personal protection equipment and disposable food service items - specifically for resale by established professional distributors.
What we do
CDS Advantage sells to distributors who resell our products to consuming businesses. CDS Advantage provides 1,000's of items available on a primary basis through our distribution facility in South San Francisco, California - with 1,000's of additional items available through our association with dozens of independent regional wholesalers in the United States and Canada. Products distributed by CDS Advantage include almost anything used in a business environment. Our leading manufacturers include companies like Carlisle, Claire, Core, Dial, Dymon, Ettore, Impact Plastics, Kimberly-Clark Corporation, Kutol, Nilodor Incorporated, Procter & Gamble, Rochester-Midland, Rubbermaid and Stoko. Additionally, we offer approximately 300+ of the most commonly-used janitorial supplies: chemicals, mops, brooms, brushes, dusters, low & high density liners, floor pads, and a wide variety of commonly consumed sanitary supply products under our own unique brand names.
How we help you become even more successful ...
By some accounts, B2B distribution sales in the USA are approximately $3.2 trillion today. That's a big chunk of change, and one that our successful customers know how to tap into better than their competitors.
The field of distribution is a buying and selling game - one that requires good organizational skills and enthusiastic salesmanship. The idea is to identify what your customers need to operate their business and/or solve their problems, buy the product they require at a fair price, and then make a profit by tacking on a dollar amount that still makes the product attractive to your customer. It's as simple as this, but few distributors know how to really enhance their operations.
Experts agree that a successful distributor must understand customer needs and learn how to serve them well. Success in distribution involves moving from a customer service and sales orientation to the operational process of managing a very complex business. Operating efficiently and turning your inventory over quickly are the keys to making money.
This is where Central Distribution System comes into the picture. As one of the largest independent regional wholesalers of consumable non-food products, Central Distribution System provides cleaning, equipment, safety, foodservice and healthcare products and outsourcing solutions to distributors of all types - to specifically help you "Enhance Distribution Success". If your company isn't a CDS Advantage customer as yet, contact us today to learn more about the advantages of becoming a CDS Advantage customer!
A Few Of The Product Lines We Offer
Click on arrows above to browse product lines.