News Article
News Release:
Central Distribution System Stands Ready to Help Customers Affected by Recent Wildfires!
S SAN FRANCISCO, CA - October 13, 2017 - Numerous devastating fires broke out in Napa and Sonoma County in the early hours of October 9th. Since then, we have learned over 3,500 homes and businesses have been destroyed, 170,000+ acres have been burned, there are tens of confirmed deaths, and hundreds are still missing as the damage continues. With 22 fires currently burning, we have learned these fires have made this the third deadliest fire season in California's modern history!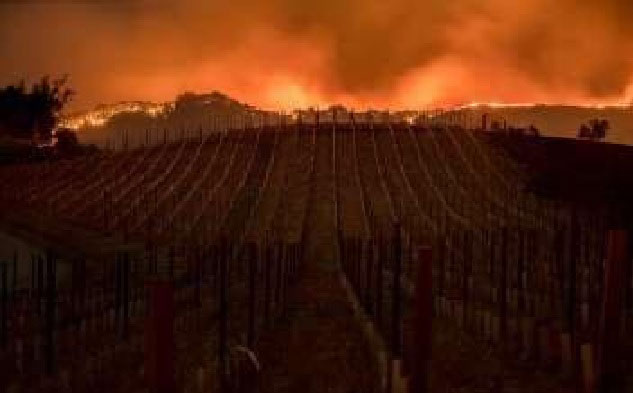 As a leading wholesale distribution company providing a broad range of products and services to distributors in the region, our thoughts are with everyone in the communities we service who have been affected. These horrific fires have taken lives, destroyed homes and decimated businesses! As a functioning distribution organization, we were forced to temporarily suspend deliveries that were scheduled for the area and began contacting customers in the affected counties to determine how assistance could be provided. As individuals ourselves, we are also each doing what we can to personally help our family and friends.
Central Distribution System's distribution center, delivery truck fleet, communication and data processing systems are all operating at full capacity and no staff have been injured or directly impacted by the fires. Although some customers in the region have reported damage to their facilities, Central Distribution System is fully committed to making sure our customers have the products they need to get their businesses (and their customers) fully operational again.

Helpful Websites For Fire Updates:
About Central Distribution System (CDS Advantage)
Established in 1982, Central Distribution System (also known as "CDS Advantage") is Northern and Central California's premier wholesale source of innovative cleaning solutions, maintenance products, paper supplies, personal protection equipment and disposable food service items - exclusively for resale by established professional distributors. Products distributed by CDS Advantage to its distribution customers include almost anything used in a business environment. Leading manufacturers represented include companies like Claire Aerosols, Dial Corporation, Ettore, Impact Plastics, Kimberly-Clark Corporation, Next Step, Nilodor Incorporated, Procter & Gamble, Rochester-Midland, Rubbermaid, Stoko, Tolco and many more.
For more information concerning Central Distribution System products - especially safety supplies- please refer to the company's website.
For more information, please contact:
Ms. Christina Garcia
Central Distribution System
Telephone +1 650 873-0160 x237
www.cdsadvantage.com
A Few Of The Product Lines We Offer
Click on arrows above to browse product lines.