News Article
News Release:
Expansion of Solar Photovoltaic Power Generation System
S SAN FRANCISCO, CA - January 2, 2012 - Central Distribution System (CDS Advantage) has completed the expansion of its solar power generation system. The 36.3 kW rooftop system is one of the largest for a company of its kind. The South San Francisco, California based company now generates over 100 percent of its electricity from solar power.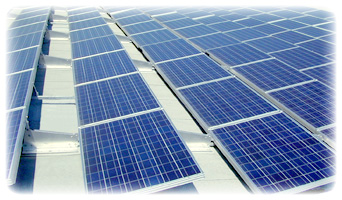 Designed and installed by Marin County-based REP Solar, the expanded solar power system now consists of 162 solar modules together with small inverter units. The inverter units connect directly to each solar module to convert DC power into grid-compliant AC power while transmitting valuable performance data on each module to provide more reliable power and the ability to monitor and respond quickly to performance issues.

Central Distribution System has a longstanding commitment to environmentally responsible business practices, the support of sustainable technologies and in the distribution of green products. The 36.3 kW rooftop system is just one of many steps that Central Distribution takes every day to ensure it effectively manages and reduces its overall carbon footprint.

About Central Distribution System (CDS Advantage)
Established in 1982, Central Distribution System (also known as "CDS Advantage") is Northern and Central California's premier wholesale source of innovative cleaning solutions, maintenance products, paper supplies, personal protection equipment and disposable food service items – exclusively for resale by established professional distributors. Products distributed by CDS Advantage to its distribution customers include almost anything used in a business environment. Leading manufacturers represented include companies like Claire Aerosols, Colgate-Palmolive, Dial Corporation, Ettore, Impact Plastics, Kimberly-Clark Corporation, Nilodor Incorporated, Procter & Gamble, RDA Advantage, Rochester-Midland, Rubbermaid and Stoko.

For more information, please contact:

Ms. Mardi Inaudi
Central Distribution System
Telephone +1.650.873-0160 x 228
www.cdsadvantage.com
A Few Of The Product Lines We Offer
Click on arrows above to browse product lines.