News Article
News Release:
CDS Advantage Team Shakes and Rattles, but Then Rolls into Work to Help Our Customers!
S SAN FRANCISCO, CA - August 25, 2014 - Central Distribution System (CDS Advantage), a leading wholesale distribution company providing a broad range of products and services for distributors of products to the commercial cleaning, foodservice, industrial, medical and safety marketplace, today announced operations will continue as usual following the 6.0 earthquake that shook Bay Area residents in their beds early Sunday morning.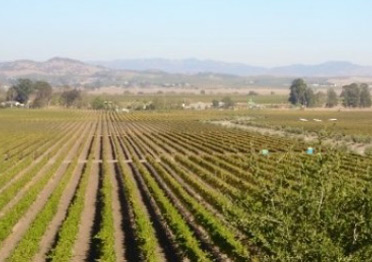 Although U.S. Geological Survey officials said the earthquake is the largest to hit the Bay Area since the Loma Prieta Earthquake almost 25 years ago, Central Distribution System and its facilities in South San Francisco experienced no damage from this weekend's 6.0-magnitude earthquake, which was centered in American Canyon (south Napa Valley). Central Distribution System's distribution center, delivery truck fleet, communication and data processing systems have been inspected and are operating at full capacity. Most important of all, we are pleased to report that no staff were injured during the quake.

About Central Distribution System (CDS Advantage)
Established in 1982, Central Distribution System (also known as "CDS Advantage") is Northern and Central California's premier wholesale source of innovative cleaning solutions, maintenance products, paper supplies, personal protection equipment and disposable food service items - exclusively for resale by established professional distributors. Products distributed by CDS Advantage to its distribution customers include almost anything used in a business environment. Leading manufacturers represented include companies like Claire Aerosols, Colgate-Palmolive, Dial Corporation, EnviroSolutions, Ettore, Impact Plastics, Kimberly-Clark Corporation, Nilodor Incorporated, Procter & Gamble (P&G), Rochester-Midland, Rubbermaid and Stoko.

For additional information concerning our products (including safety supplies), please view our website at www.cdsadvantage.com.

Ms. Christina Garcia
Central Distribution System
Telephone +1.650.873-0160 x 237
www.cdsadvantage.com
A Few Of The Product Lines We Offer
Click on arrows above to browse product lines.